Infusions
Experience a warm and attentive atmosphere for your medication infusions.
Top Santé clinics provide patients with the injection of their specialized therapy in a safe and state-of-the-art care environment.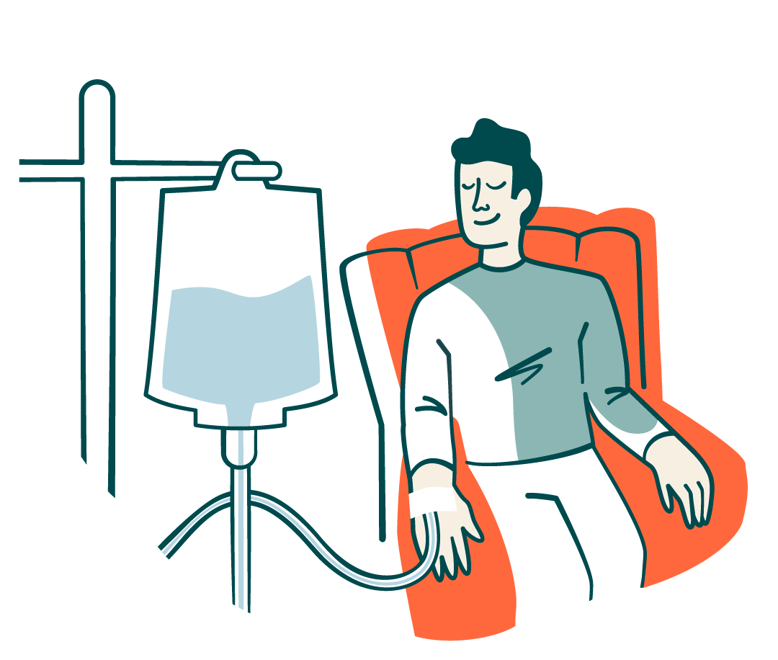 As pioneers in the field of medication infusions, the safety of our patients is our priority.
The members of our team have in-depth knowledge of specialty medications and are specially trained to administer them.
We will take care of your treatment as soon as we receive the request and we work directly with patient care teams to facilitate your access to treatment and its organization. Whether it's obtaining the medication or coordinating insurance claims, our professionals provide you with comprehensive and hassle-free support.
To schedule your infusion at one of our clinics, write to us at perfusion@topsante.ca or contact one of our branches directly.
I am currently going to another clinic, can I get my infusion done at a Top Santé clinic?
Top Santé clinics can administer the vast majority of specialty medications, and the choice of your infusion clinic is up to you.
For more information, please contact us at perfusion@topsante.ca.
How do insurance reimbursements work?
Our team is accustomed to handling the entire process of managing insurance reimbursements for specialty medications.
We take care of contacting the pharmaceutical company, the prescriber, and your prescription insurance company.
We handle all the reimbursement process to simplify the treatment process for our patients and ensure they don't have to worry about the administrative aspects.