Travel Health Consultation
Be Ready for Your Departure!
Our professionals offer you a distinctive and personalized service. We will provide you with the latest recommendations to protect you effectively.
Our team will meet you with integrity, and the meeting does not commit you to obtaining the products offered.
Trust Top Santé to guide you on your journey and travel with peace of mind!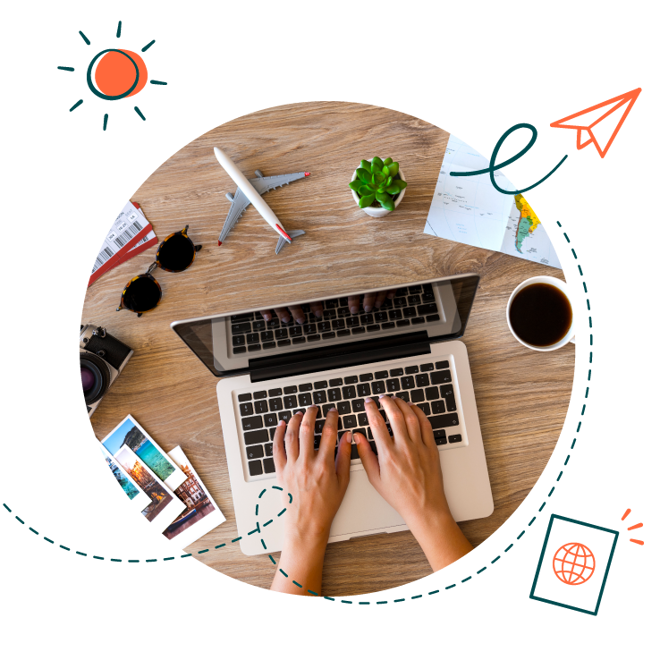 COURSE OF THE CONSULTATION
Comprehensive review of your itinerary and assessment of the risks of infectious diseases that could be contracted at your destination;
Verification of vaccination history;
Detailed information and recommendations about required travel vaccines;
Administration of vaccines;
Updating of vaccination record;
Prescription and provision of medication for malaria, traveler's diarrhea, and altitude sickness (if applicable);
Other advice regarding precautions to take at your destination: insects, dehydration, water, food, and many more;
Advice on other products that could be useful during travel: rehydration salts, itch relief cream, allergy medications, mosquito repellent, and much more.
Note: No vaccine is mandatory; our teams are responsible for informing and advising you. The decision to get vaccinated or not is a personal choice.
Duration and Prices
Duration
60 to 90 minutes (by appointment)
Cost
$30 (adult) + cost of vaccines and medications (if applicable)
$15 (18 years and under) + cost of vaccines and medications (if applicable)
The travel health consultation includes the fees for vaccine injections.
Frequently Asked Questions
Why should I consult before my trip?
Traveling around the world has never been more accessible.
Consulting with a specialized travel health professional will help you better prepare and protect yourself against health issues that can arise during travel abroad.
Travel health advice and vaccination are important steps in preparing for an overseas trip.
Trust our professionals to guide you through the process!
How long before my departure should I consult?
We recommend meeting with the nurse 4 weeks before your departure.
Some vaccines will reach their full effectiveness after a certain period of time, while others may be required to have been administered within a specific time frame to enter a country.
Please note that the clinic tends to have a high demand during certain times of the year, such as before the holiday season or spring break.
Come visit us as soon as possible when you're planning a trip abroad!
I've never been sick while traveling, why should I consult now?
Travel health consultation is an important step in preparing for a trip abroad.
Even if you've never been sick while traveling, no one is immune to contracting an infectious disease, parasite, virus, or experiencing minor discomfort. Being informed can make all the difference.
Our mission is to make you aware of the risks at your destination.
You can then choose whether or not to follow the nurse's recommendations.
Are there any fees?
The consultation service with the nurse costs $30 (adult) and $15 (child).
During the meeting, the nurse will suggest vaccines, medications, or other pharmaceutical products that you can acquire based on your specific needs.
The recommendations are tailored to your needs, and no pressure is exerted.
I need over-the-counter products for my trip, can you help me with that?
Certainly! We have a variety of products available in our clinic to assist you.
Did you know that we can prescribe many useful travel products, and many of them can be covered by your insurance?
Oral rehydration salts
Anti-itch cream
Loperamide
Acetaminophen
Antihistamine
Antibiotic
Clotrimazole
Eye drops
And much more.
I have private insurance, can any services be reimbursed to me?
Yes, some products can be reimbursed by your insurer.
It's possible that a portion of the cost of certain vaccines may be covered by your private insurance.
During your appointment, make sure to have your identification card, and our teams can verify with you if your insurer covers a portion of the cost of the recommended vaccines or medications.